Trusted Carpet and Rug Cleaners in West Wickham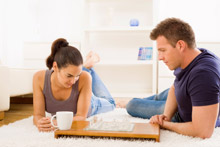 No matter where your carpet or rug is located – at home or at your business – chances are it takes quite a beating. This is especially true if the rug is in a high-traffic area like a living room or waiting area. It collects ground-in dirt from outdoor debris, food and even sugary drinks that can mat or stain your carpet or rug. Consumer products will only get you so far and some may even irreparably damage the rugs and carpets. They also collect various forms of mould, bacteria, dust mites and a host of allergens that settle deep below the surface. This is why it is so important to choose a quality, professional cleaning company to ensure that your investment is protected.
We also provide Expert Carpet Cleaning and other services in nearby areas including:
Indeed, we clean so well that it could almost qualify as restoration work! (Though we do have craftsmen on the staff of such expertise that they can even restore fine antiques and heirlooms to their original pristine conditions!) That's because we understand how important your fabrics are to you. As part of our concern, we offer you free no-obligation consultations in your home or at your office in West Wickham to properly and professionally assess your situation. Plus, we offer a 30-day guarantee in addition to being licensed and insured for your peace of mind.
Contact London Cleaning Team today and let's work closely together to design a solution that's right for you and your home or place of business in West Wickham. We take into consideration your actual needs, as well as your budget, so call us right away to schedule your free no-obligation on-site consultation so that we can thoroughly assess your situation first-hand!
Upon your request, we will service your rug at home. However, we strongly recommend performing any deep cleaning services at our facility. We simply cannot employ the same thorough cleaning methods in your home that we can at our plant. Pick-up and drop-off are always free so cost is not an issue. Cleaning at our own facility prevents problems like colour running or fading. It also allows us the opportunity to find and rectify issues related to things that can wreak havoc on your investment.
We, at London Cleaning Team, treat each carpet and rug individually with special attention to detail, the utmost care and proper cleaning. Our state-of-the-art cleaning and washing staff in West Wickham decides what is the best cleaning technique and method that suits the carpet and rug's particular fibre, weave and dyes. We guarantee your satisfaction and the best results that will extend the life of your rug or carpet and protect your investment.
We offer these services and more as well as pickup and delivery to provide flexibility around your schedule. We understand the attachment that individuals can form with their rugs and carpets so before you make any decisions regarding your damaged floor covers, give the professionals at London Cleaning Team a call at 020 3746 2490 for a free estimate today. At London Cleaning Team we gladly welcome the opportunity to demonstrate our service quality and the reliability of our company. We guarantee you complete professional service for all your rug and carpet cleaning needs. Our future and success depend on your complete satisfaction.
List of services we provide in BR4 West Wickham :