Experienced Carpet and Rug Cleaners in Caterham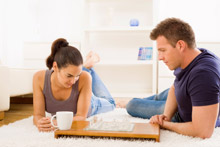 No matter where your carpet or rug is located – at home or at your business – chances are it takes quite a beating. This is especially true if the rug is in a high-traffic area like a living room or waiting area. It collects ground-in dirt from outdoor debris, food and even sugary drinks that can mat or stain your carpet or rug. Consumer products will only get you so far and some may even irreparably damage the rugs and carpets. They also collect various forms of mould, bacteria, dust mites and a host of allergens that settle deep below the surface. This is why it is so important to choose a quality, professional cleaning company to ensure that your investment is protected.
We also provide Expert Carpet Cleaning and other services in nearby areas including:
All London Cleaning Team technicians are in-house certified, and we are a licensed, insured, as well as bonded firm. London Cleaning Team uses two-person teams consisting of 1 lead technician and 1 assistant technician to maximize the quality of our carpet cleaning services. London Cleaning Team only allows specific operator teams certified to perform this service. We have area rug technicians on staff with more than 10 years of experience. A minimum of 2 operators is dispatched for all cleanings.
Indeed, we clean so well that it could almost qualify as restoration work! (Though we do have craftsmen on the staff of such expertise that they can even restore fine antiques and heirlooms to their original pristine conditions!) That's because we understand how important your fabrics are to you. As part of our concern, we offer you free no-obligation consultations in your home or at your office in Caterham to properly and professionally assess your situation. Plus, we offer a 30-day guarantee in addition to being licensed and insured for your peace of mind.
If your rug is machine wool, it depends on you if you want to take it to a professional. You will still get a thorough cleaning, but the price could be close to what you paid for it. Some people do not mind, because the design of the rug, matches the decoration of the house, and that rug cannot be found again. But, if your rug is a synthetic rug that looks like carpet, then you can probably clean it yourself or have a professional carpet cleaner, clean it at your home. This all depends on the same factors as mentioned above.
Out of all the work that we perform day in, and day out, careful carpet and rug cleaning ranks among our most popular services here at London Cleaning Team, with no stain permanent and no cigarette burn unsalvageable in our expert hands! That's because we combine the best of traditional practices with the latest available technologies to solve your fabric cleaning problems, all through professional techniques unavailable to the layperson. With London Cleaning Team, you get the right people with the right equipment for the job.
We clean 7 days a week and we do it at top quality every time, meeting your schedule and your budget. Our success can be only measured by your satisfaction and we work hard for it. Let yourself be free from one more concern - make rug and carpet cleaning our responsibility. All left for you is to be happy and proud with the sparkling, neat, fabulous rugs and carpets you possess! London Cleaning Team is fully licensed and insured so you won't have to worry at all. Don't put it off any longer, please get in touch with one of our local rug and carpet cleaning experts on 020 3746 2490 or via our booking form  24/7 and get the best of the best when it comes to carpet and rug cleaning services Caterham.
List of services we provide in CR3 Caterham :